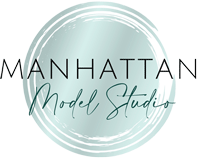 Photo Shoot & Model Tips & Tricks -
Learn the Secrets
with Model Coach Diana Gallo, Celebrity Photographer Kate Romero, and Make-up Artist Raquel Marie
In this day and age, everyone needs a great photo whether it be for business, professional, or personal reasons. Not only that, but with so many photos being taken wherever you go, you need to know how to pose when the camera starts clicking away. At this one day event, you will learn the tips & tricks of celebrities and models for posing and walking with confidence. Not only that, but you will have your make-up done and photos taken by professionals! You do not need to want to be a model to join this class, you just have to want to look and feel your best under any circumstances!
The Boss Package 9/25/22 from 10 a.m. - 1 p.m.:
This package is for you if you need new photos for business and social media profiles. You will learn how to pose for the camera so you feel confident next time someone starts flashing pictures. In addition, you will learn how to walk confidently like a model and make heads turn when you enter a room!
The Supermodel Package 9/25/22 from 10 a.m. - 4 p.m.:
This package is for you if you have always dreamed of being a model and seeing yourself in magazines, television, commercials, and more. This package includes everything in the Boss Package, in addition to the 4-Step Plan to Break into Modeling and Commercial Acting.